.
Storage Unit Features
Taylor Ranch Self Storage is dedicated to offering clean, well-maintained and alarmed storage units. It is our goal to give our customers the best storage experience possible by providing the best service, convenience and quality storage available in the market today.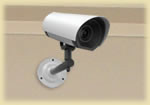 Excellent Security
All of our storage units are individually alarmed and each tenant chooses a unique alarm access code. We have a state-of-the-art, video-recorded surveillance system and a watchful resident manager. Our computerized gate system allows access to authorized users only. Learn More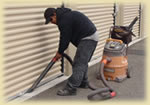 Dust Reduction and Clean
We pride ourselves on the high standard of cleanliness we maintain at our facility. Our uniquely designed dust reduction doors and brush seals minimize the entry of dust into units, even during the windy season. We strive to protect your important belongings. Learn More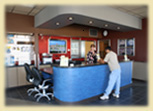 Professional and Friendly Staff
Our courteous and knowledgeable staff are here to help solve your challenges and ensure that your storage experience is satisfactory in every way. We are committed to providing every customer with excellent service and the best storage at a competitive price.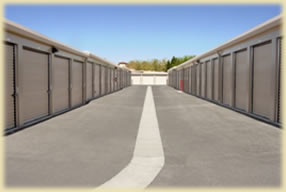 Wide Drive Aisles
Our wide drive aisles allow for easy truck access and maneuvering. Whether you have a semi-truck or a 26 foot moving van, you will not have trouble moving in or out.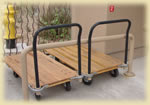 Free Use of Moving Carts
Our sturdy moving carts make it easy to transport your belongings to and from your storage unit.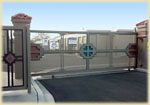 Convenient Office and Gate Hours
Regardless of your schedule, our gate and office hours will accommodate you. We can set customized gate hours and even schedule after hours appointments depending on your needs. Our goal is to make renting and accessing your storage unit as simple as possible.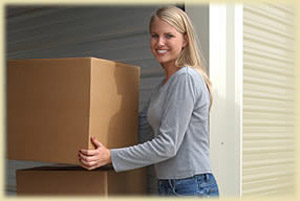 Taylor Ranch Self Storage Also Offers
Climate Controlled Storage
Packing and Storage Supplies available for purchase
20% Taller Storage Units